Employees and Socially Responsible Investment
The Company has a management contract with the Investment Manager. It has no employees and all of its Directors are non-executive, with day-to-day activities being carried out by third parties. There are therefore no disclosures to be made in respect of employees.

The Company's main activities are carried out by the Investment Manager who was one of the initial signatories to the Standards Board for Alternative Investments (formerly known as the Hedge Fund Standards Board) and is a signatory to the United Nations supported Principles for Responsible Investment ("PRI").
ESG
The Investment Manager applies a Responsible Investment policy to its investment process. Cheyne Capital's Real Estate Team analyses ESG factors in relation to the Company's real estate lending transactions, and seeks to engage with the borrowers (to the extent relevant) to implement appropriate Responsible Investing ("RI") policies.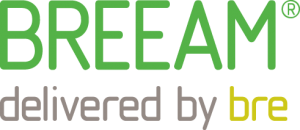 Key factors taken into consideration, where appropriate and possible, are best-in-class environmental, design and construction standards, focus on Building Research Establishment Environmental Assessment "BREEAM" ratings, governance rights and engagement with sponsors. By following these steps, the Investment Manager seeks to ensure that the environmental, social and governance aspects of Company's investments are taken into account.
While RECI seeks to consider all aspects of ESG, climate change is not something that is directly impacted by the investment activity of the Company.